I rewrote somewhat difficult to understand templating code that was originally in Clojure into much simpler Haskell and yielded a large performance benefit for my trouble.
yogthos' code for a parser I was to replicate in Haskell:
Note this Clojure code doesn't actually work: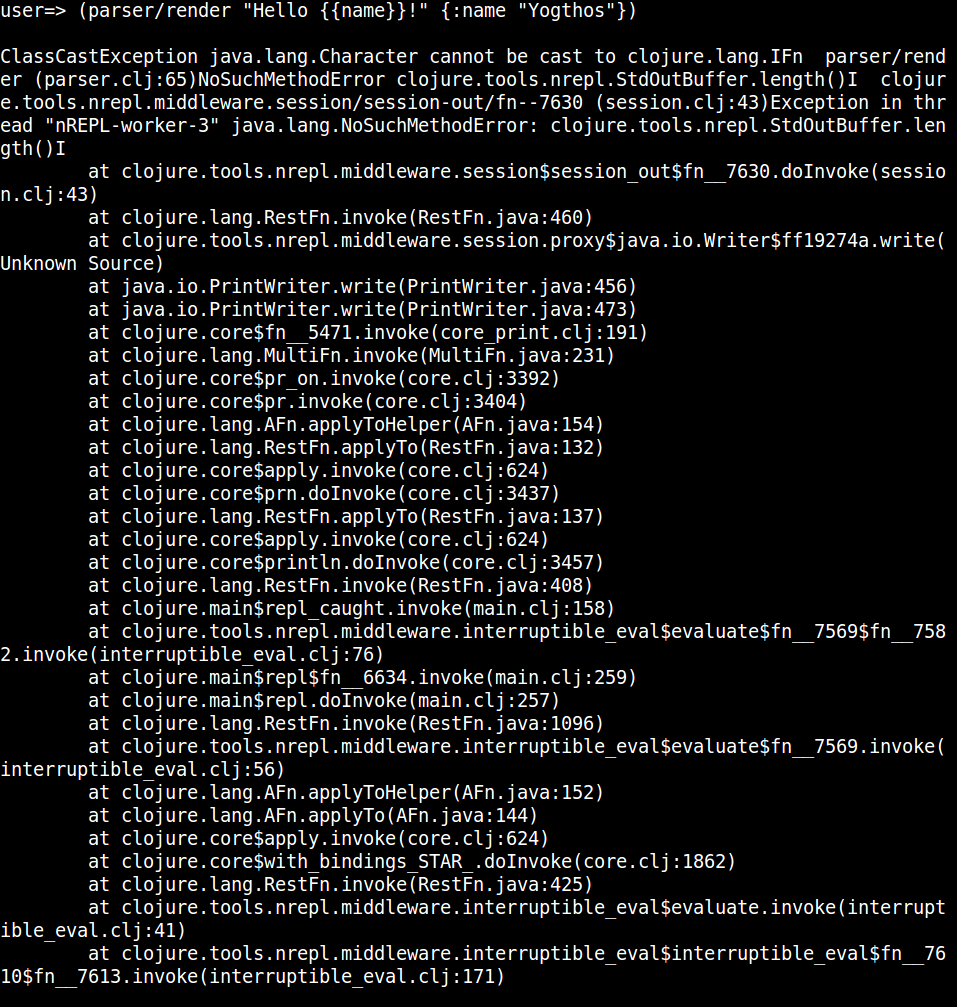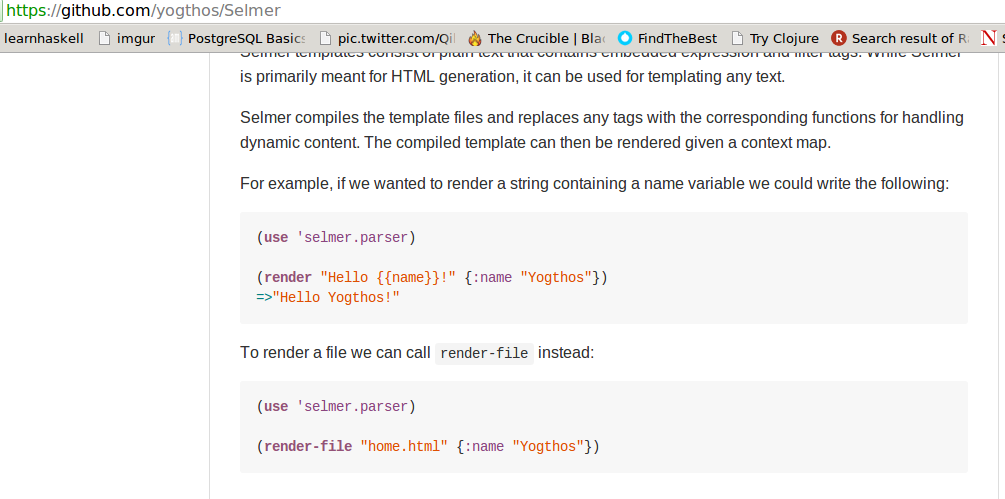 The Haskell code below works. I included an alternate version of one of the parsers.
Success:

If I get a working version of the Clojure parser, I'll do a performance comparison.